When ordering a background check, you have the option of sending out an Online Form from the AppScreen Management feature, or order the background check by manually entering in the applicant's information.
If you have a paper consent form and the applicant's information, you can manually order the background check
Click on the Order a Report tab on the top of the page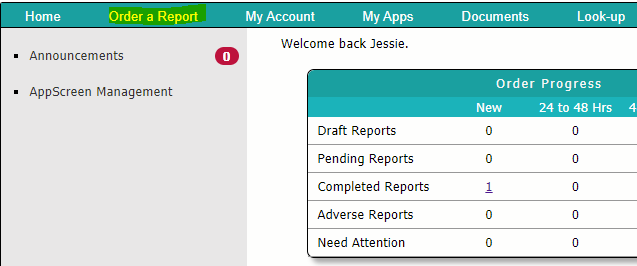 You will be taken to a page to choose what type of background check to order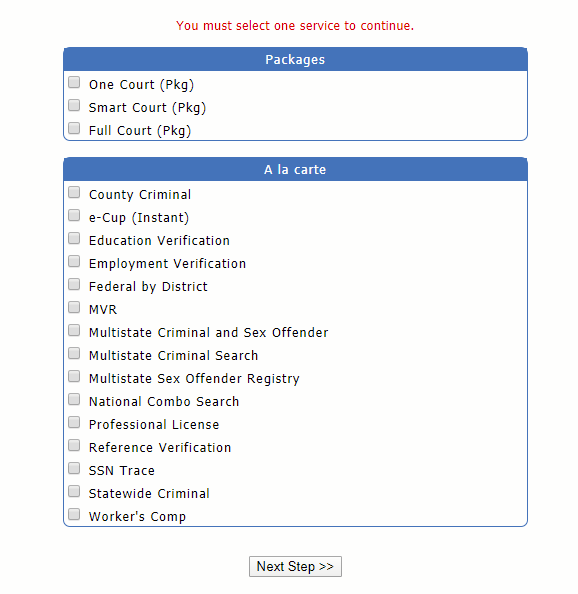 Enter in the applicant's information

Everything with a red asterisk is a required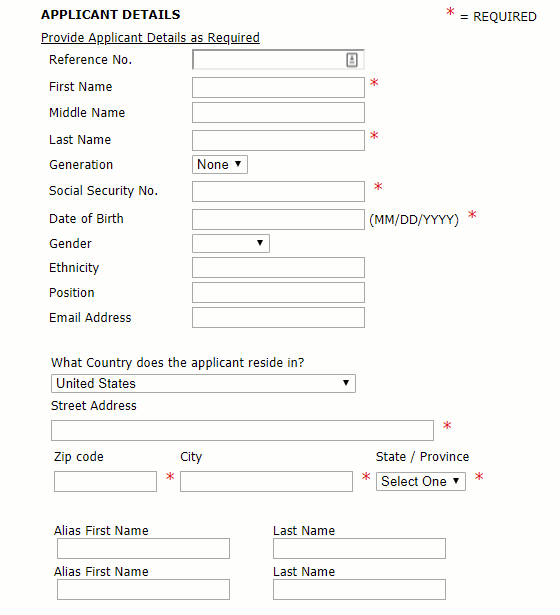 On the bottom of the page will be a "How would you like to determine the areas which you will search?" These will only affect searches that have a county or state search service

I will let the system select the locations from the zip code above - Order the county or state based on the entered address' zip code

Note: The system will default on this option

I will select the locations manually - The next page will allow you to choose the state or county to search in yourself
Autopopulate from address history - This will use the address history that is pulled up by the entered in SSN to automatically order the state or county

Note: If you choose this option, an SSN Trace will automatically be ordered in order for the package to run the address history. You will be charged for the SSN Trace service.
Note: Any package that comes with "unlimited county searches" will automatically be set for Autopopulate from address history



The last page will be the Report Confirmation page. You will be able to review the information entered in.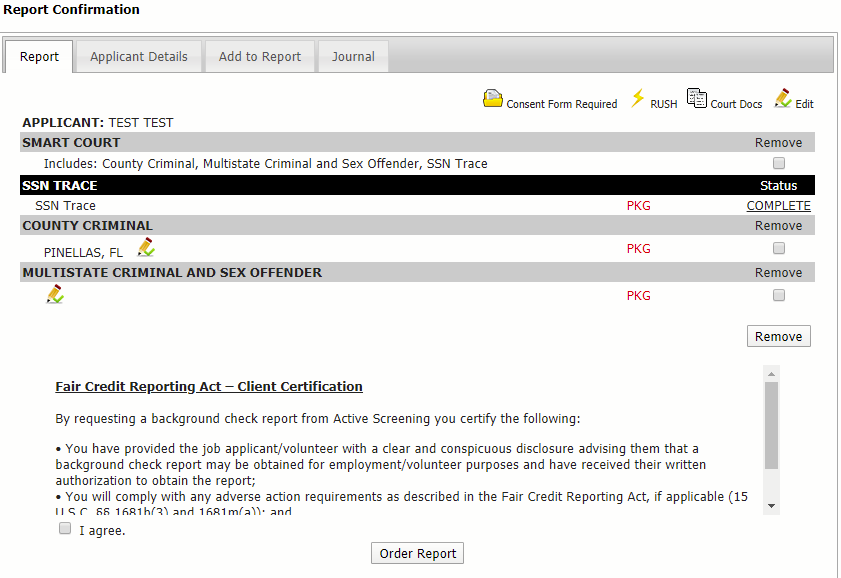 Report tab - This will be the tab where you review your order, remove any services, and complete the report
Applicant Details tab - This tab will show you the applicant information that was entered in
Add to Report tab- This tab will allow you to add any additional services
Journal tab- Any notes from our Research Team will be available to see through this tab
Once the report is ordered, you can see the status of the background check by looking at the Order Progress table on your Home Page of the account